Russian hockey coach sees Chinese kids pursue ice and snow dreams******
BEIJING, Dec. 22 (Xinhua) -- Looking back to about three years ago, 30-year-old Russian ice hockey coach Odnoshivkin Evgenii found the biggest change taking place in recent years is that more and more children participate in his ice hockey team.。
Before coming to China, Evgenii obtained a Master's degree in training from Tyumen State University. He has led several ice hockey youth teams in Russia.。
In 2018, Evgenii was invited to be the coach of a youth ice hockey club in Beijing. At that time, he was amazed by how good the infrastructure and facilities are in China. Later, he was transferred to another club called Beijing Capitals Hockey Club.。
Compared to his country, Evgenii realized what China lacked is the popularity of ice hockey. "In Russia, a youth ice hockey team usually includes 20 players, but in China, there are only 10 players."
However, as China put more effort to promote ice and snow sports, Evgenii saw that many more kids participated in ice hockey, even including some kindergarteners. "The earlier you participate in ice and snow sports, the more experience you will get."
In Evgenii's eyes, the healthy development of ice and snow sports is inseparable from the deep mass foundation and mature sports culture. "In Russia, people love winter sports. It's hard to find a child who can't skate. When I was 7 years old, I went to watch the ice hockey game. I saw the audience cheer for the players. I imagined that one day I would become a member of the team and enjoy the cheers and shouts of the audiences."
To Evgenii's delight, China has formed its ice hockey culture. "In recent years, some film and television dramas with ice hockey themes have appeared in China, which play a positive role in promoting ice hockey."
In the 2018 PyeongChang Winter Olympics, the Russian Olympic men's ice hockey team won the gold medal. Looking forward to the Beijing Winter Olympic Games, in addition to the Russian Olympic Committee team, Evgenii has another "home team" in his heart as he hopes "the Chinese team will also achieve good results."
Evgenii believes that the Beijing Winter Olympics will effectively promote ice hockey and other ice and snow sports in China.。
Evgenii is very optimistic about the prospect of ice hockey in China. "I will pay close attention to the children of our team and rival teams. They have great potential and are expected to achieve a higher level in time."
The China-Russia Years of sports exchange will last through 2022 to 2023. Evgenii expects that people of the two countries can take this opportunity to exchange in-depth experience, improve professional skills, and make sports exchanges a bridge to enhance mutual understanding and friendship.。
"I am very pleased to see that Chinese children's interest in ice hockey is increasing day by day. This is the biggest driving force for me to share knowledge and skills with them." Evgenii said. Enditem。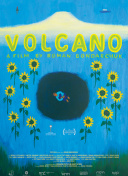 Huge luge breakthrough as talent system reaps rewards******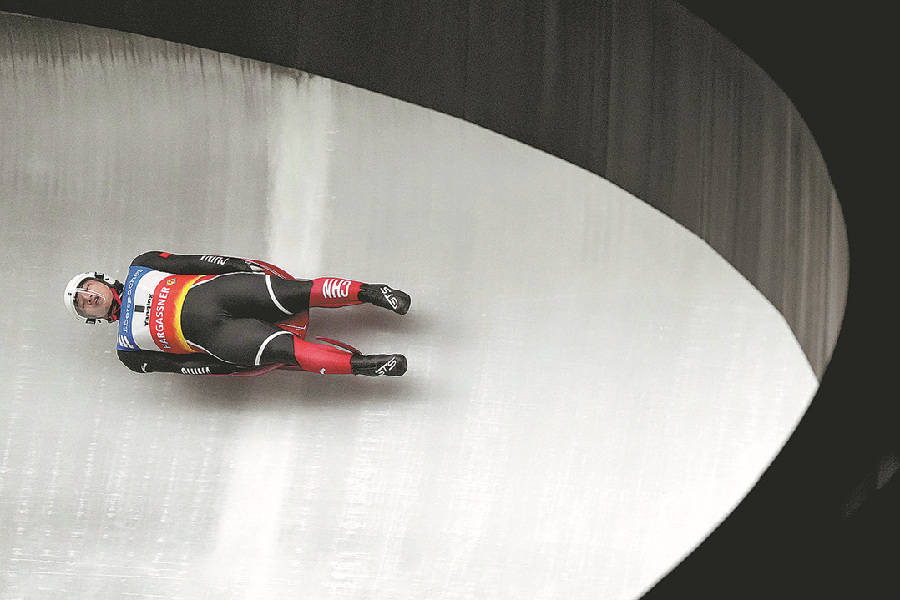 China's Fan Duoyao speeds down the track at the National Sliding Center in Yanqing on Saturday. [Photo/Xinhua]。
Former endurance skier Fan Duoyao stole the show at the Luge World Cup's Chinese debut in Yanqing over the weekend as the host continues to reap the benefits of its cross-sport talent system.。
China only began assembling a luge team in 2015, while the Olympic track at Yanqing opened just over a year ago. Yet, the nation has made rapid progress in developing luge from scratch, with Fan's history-making Cup appearance on Saturday boosting the country's preparations for next year's home Winter Olympics.。
Fan converted to the sport from cross-country skiing six years ago as part of an ambitious program to develop Chinese lugers, established after Beijing won the Olympic bid.。
He completed two runs in Saturday's men's singles final at the International Luge Federation's World Cup season opener at the National Sliding Center-the first time a Chinese athlete had competed in the sport's elite series.。
Despite finishing last among the 32 finalists with a combined time of 1 minute 59.308 seconds, Fan took pride in the huge strides China has made in the Western-dominated sport.。
"I think me being here and completing two runs today proved that our program is working as expected," said Fan, who qualified for the final after knocking out the 33rd-place finisher by a mere one-thousandth of a second in Friday's preliminary round.。
"Don't get me wrong, the gap remains quite big but it is closing. We should be encouraged that we are going in the right direction."
German luger Johannes Ludwig, a member of the country's reigning Olympic champion relay squad, won the gold in a track-record time of 1:54.597.。
Ludwig's teammate and six-time overall World Cup winner Felix Loch took silver, 0.854 seconds back. Their younger compatriot Max Langenhan, a former world junior champion, claimed bronze to underline Germany's undisputed supremacy in the sport.。
As the fastest of all three sliding sports, luge is most definitely not for the faint-hearted, with athletes hurtling down a narrow frozen track lying feet-first on a thin sled at speeds of up to 150 kph.。
The Yanqing leg of the World Cup, which doubled as an Olympic test event and qualifying meet, saw 300 local fans watch the hair-raising action track-side. It was the first time Beijing 2022 organizers welcomed spectators on site since the test events for the Winter Games began in February.。
Local resident Peng Sisi said watching world-class lugers push their limits for speed was a breathtaking experience that further whetted her appetite for the Olympics, which will open on Feb 4.。
"It was really exciting to cheer for our own athlete on a new track just built on our doorsteps. We just can't wait to welcome athletes from around the world and be a warm host to them all," she said.。
Fan's World Cup debut builds on a series of breakthroughs by Chinese athletes in sliding sports, including former long jumper Geng Wenqiang's qualification for the 2018 Winter Olympics in South Korea and the Chinese four-man bobsled team's seventh-place finish at a World Cup meet in Switzerland in February 2020.。
The cross-sport development system, launched by China's central sports governing body in 2015, drafts athletes primarily from track and field, gymnastics and martial arts, and applies their skill sets to winter sports.。
Fan was one of eight athletes selected to the national luge team from a group of hopefuls drafted to the cross-sport program in 2015.A long hiatus from international events amid the pandemic has somewhat hamstrung their development, but Saturday's breakthrough bodes well for the future.。
"I've never been intimidated by foreign opponents because we know that with the home track ready for the Olympics we have enough runs and tests to narrow the gap to them," said Fan, a 24-year-old native of Inner Mongolia.。
Although still far from reaching the podium, Chinese athletes have undoubtedly made their presence felt on the world stage.。
"It's definitely important for our sport to go global and be promoted in new markets such as China," German luger Langenhan said through an interpreter.。
"We are happy to see a Chinese athlete join us on the World Cup stage and hopefully we will see more of them in the future."
(Source: China Daily)。
【购彩之家-官网👉👉十年信誉大平台,点击进入👉👉 打造国内最专业最具信赖的彩票平台,为您提供购彩之家-官网用户登录全网最精准计划软件,APP下载登陆,强大的竞彩网上推荐!!】
西安西光实验小学要给学生换校服 五年级家长觉得没必要******
再有一年多就要毕业了,家长觉得没有必要在这个时候给学生换校服。
家长刘女士说,孩子在西安市新城区西光实验小学上五年级,从去年12月份开始,学校就说要给学生换校服。"我们一年级的时候订过一套校服,和现在低年级的校服不一样。"刘女士说,之前订的是比较简单的校服,每套100多元钱,这次学校要订的校服每套800多元,有一套冬装、一套夏装,再加上领带、蝴蝶结等一共10件套。
"孩子已经五年级了,真正穿上身也就一年多,节假日又不穿,确实没必要订。"刘女士说,学校此前给家长们发了一张征集意见的表,让家长签字,"如果不买又怕升国旗搞活动时需要穿校服,孩子没有容易被孤立。"刘女士说,其实之前订的校服还能穿,将就一下就毕业了。家长们私下里都不愿意换,但是又不敢直说。
该校负责校服征订的后勤部门刘老师表示,由于四年级、五年级学生的校服都是一年级时购买的,很多学生穿着已经很小了,有家长就提出希望购买新的。在征询家长意见后,绝大多数家长表示愿意购买,学校这才按照有关规定向上级申请。在征订过程中反复给班主任强调,校服征订实行自愿原则,家长可以自由选择是否购买。征订校服主要是为了让学生在重要活动时统一穿着,增加仪式感,也能提升校风校貌,如果不征订也可以借用其他班级同学的,绝不存在被孤立的情况。
华商报记者 赵瑞利
来源:华商网-华商报
编辑:方正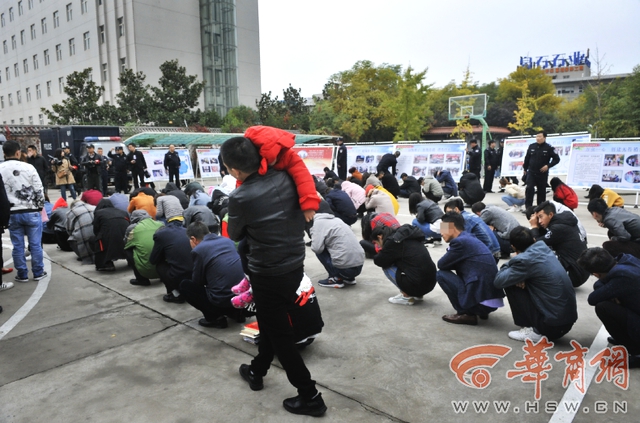 iPhone全自动驾驶汽车拟2025年推出,或不配汽车方向盘和踏板******
知情人人员称,苹果企业在推动其电动式汽车的开发设计新项目上拥有重大进展,并将产品研发关键转为全自动驾驶技术性。苹果企业內部总体目标是在四年内(2025年前)发布其自动驾驶汽车,比此前一些技术工程师方案的五到七年时刻表还需要见效快。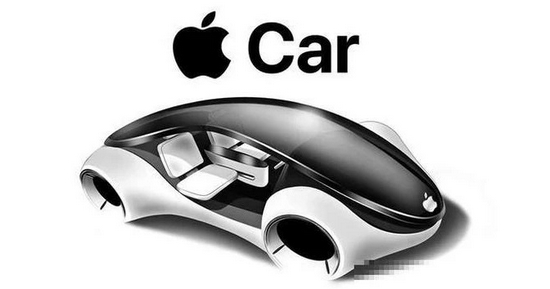 Apple's electric car could debut as soon as 2025。
Apple is picking up its work on an Apple-designed car and is aiming to create a fully autonomous vehicle, reports Bloomberg. Apple is "refocusing" the project around full self-driving vehicles, a goal that other car manufacturers have not been able to achieve.。
据彭博新闻社报导,苹果企业在下手设计开发自身的汽车,并专注于打造出一款全自动驾驶汽车。苹果正将关键"再次对焦"在全自动驾驶汽车上,这也是别的汽车生产商无法完成的总体目标。
Work on an Apple Car began way back in 2014, and since then, the project has gone through multiple transformations. At one point, rumors suggested Apple had abandoned its plans for a full vehicle and would instead focus on software, but rumors began picking up again in 2020. It's now been made clear that Apple intends to launch its own vehicle.。
早在 2014 年,Apple Car 的工程就运行了,从那以后,该项目经历了数次转型发展。曾有传闻称苹果放弃了整车方案,继而致力于手机软件,但传闻在 2020 年再次发生,称苹果早已确立准备发布自身的汽车。
Apple worked on two vehicle paths, one with limited self-driving capabilities and a second with full self-driving functionality that does not require human intervention, and the company will now pursue this second path under the leadership of Kevin Lynch, who joined the project earlier this year. Apple has hit a "milestone" in developing the self-driving car system, and has finished the core work on the chip that will power the first car.。
苹果专注于两根车子途径,第一条具备比较有限的自动驾驶工作能力,第二条则是不用人工控制的彻底自动驾驶,如今将在阿隆 林奇( Kevin Lynch)的带领下追求完美第二条路面。苹果在开发设计自动驾驶汽车系统软件层面获得了"里程碑式",并完成了为第一辆汽车给予驱动力的集成ic关键工作中。
Apple wants to design a car that lacks a steering wheel or pedals, and with an interior that's aimed at hands-off driving. Bloomberg said that Apple has considered a design similar to the Lifestyle Vehicle from Canoo, in which passengers sit along the sides of the vehicle, facing one another.。
苹果企业要想设计方案一款沒有汽车方向盘或脚踏板的汽车,其中饰致力于完成自动驾驶。彭博新闻社表明,苹果企业早已考虑到过一种类似 Canoo 的生活习惯汽车的设计方案,在其中旅客坐到车子的两边,彼此之间应对。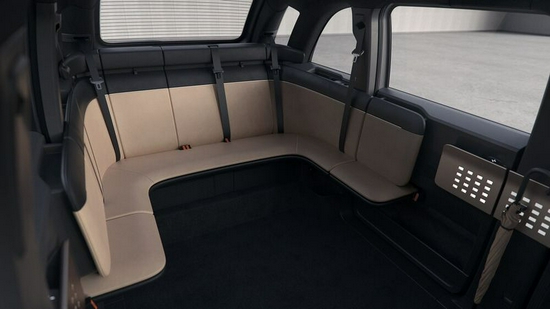 Apple is still discussing the inclusion of a steering wheel, which may be required so people can take over in an emergency situation. An iPad-like tablet could be in the middle of the vehicle, which passengers would be able to interact with.。
苹果仍在谈论是不是包括汽车方向盘,这可能是必不可少的,便于大家可以在突发状况下对接。一个相近 iPad 的平板可以放到车子正中间,旅客可以与之互动交流。
Apple wants its car to be safer than those manufactured by Waymo and Tesla, with redundancies and failsafes to avoid failures. The vehicle will be electric, with Apple discussing charging that's compatible with the combined charging system so Apple vehicle owners can use a global network of chargers.。
苹果期待它的汽车比 Waymo 和特斯拉汽车生产制造的汽车更安全性,并根据沉余和系统故障维护来防止常见故障。除此之外,该车将是电动式汽车,苹果已经探讨与组成电池充电系统软件兼容的电池充电方法,便于买车人可以应用全世界电池充电互联网。
Using Lexus SUVs outfitted with LiDAR scanners and other equipment, Apple has been testing its self-driving system.。
苹果一直在应用凌志雷克萨斯的 SUV 检测其自动驾驶系统软件,此车选用了毫米波雷达和别的机器设备。
Apple is said to be aiming to launch its self-driving car in four years, which would put a debut right around 2025. Whether Apple will be able to hit that goal will depend on whether Apple can develop a full self-driving system. Should it not be able to meet its aims, Apple could delay launch or sell a car that's less technologically advanced.。
据报道,苹果的总体目标是在四年内发布其自动驾驶汽车,将在 2025 年上下初次现身。苹果能不能完成这一总体目标将在于苹果是不是可以开发设计出详细的自动驾驶系统软件。假如不能完成这一总体目标,苹果很有可能会延迟公布或市场销售技术性不太专业的汽车。
夏日里的烟火气!暑期"夜经济"推动各地消费"新潜力"
1.每体:哈维不信任德斯特,巴萨正在犹豫是否引进一名右后卫
2.深度 俄罗斯做出这个动作后,俄美核军控"唯一支柱"将受何影响?
3.没有接班人,格力只剩"明珠精选"
4.中央军委主席习近平签署命令 发布《军队后勤条例》