EU bars 7 Russian banks from SWIFT, but spares those in energy******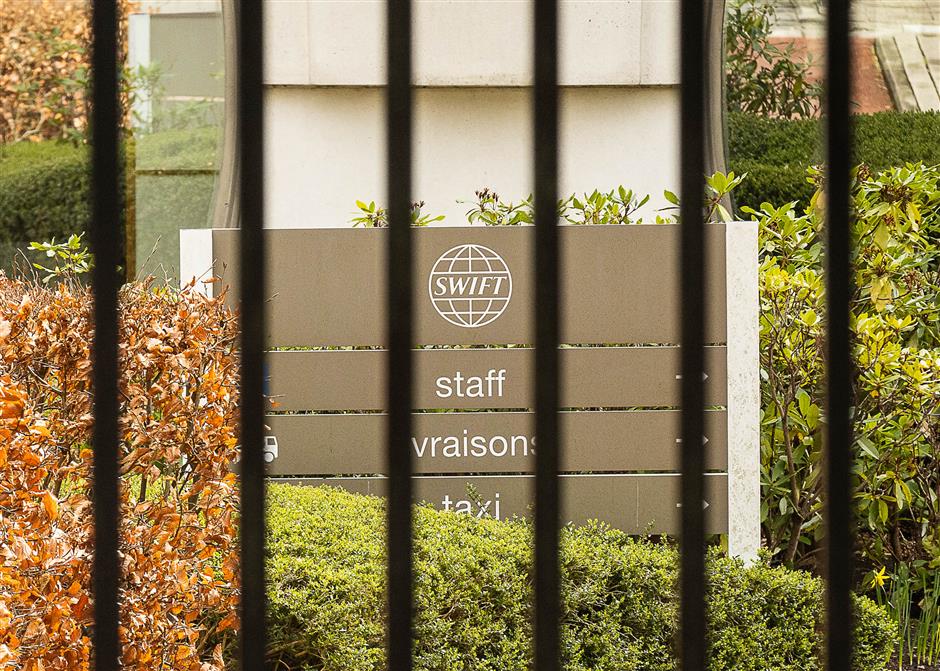 AFP
A picture taken on February 25 shows the headquarters of SWIFT, Society for Worldwide Interbank Financial Telecommunication, in La Hulpe (Terhulpen), near Brussels.
The European Union said on Wednesday it was excluding seven Russian banks from the SWIFT messaging system, but stopped short of including those handling energy payments, in the latest sanctions imposed on Russia over its military operation in Ukraine.
Russia's second-largest bank VTB, Bank Otkritie, Novikombank, Promsvyazbank, Bank Rossiya, Sovcombank and VEB will each be given 10 days to wind-down their SWIFT operations, the EU said in its official journal.
SWIFT is the dominant messaging system underpinning global financial transactions and the EU, the United States, Britain and Canada moved on Saturday to block certain Russian banks from it, but had not said which would be hit.
The United States and Britain had been pushing for the SWIFT ban, but some in the eurozone had taken some persuading given the region's reliance on Russian energy exports.
SWIFT said in a statement that it would disconnect the seven Russian banks from their network on March 12, as required by EU regulations.
A senior EU official said the banks were chosen based on their connections to the Russian state, with public banks already sanctioned after Russia's annexation of Crimea in 2014.
Sberbank, Russia's largest lender, and Gazprombank were not included because they are the main channels for payments for Russian oil and gas, which EU countries are still buying despite the conflict in Ukraine.
The EU official added that these two Russian banks were nevertheless subject to other measures.
Officials have been concerned about disrupting energy flows to Europe and the official said it was not possible simply to allow energy-related transactions and exclude others as SWIFT was unable to differentiate between types of payments.
Polish Prime Minister Mateusz Morawiecki said the decision to exclude Sberbank and Gazprombank from sanctions due to "transactions related to energy supplies to the EU" was unacceptable.
Banks could still carry out transfers through workarounds such as faxes or bilateral messaging systems, if they existed.
VEB said it was largely focused on domestic projects which were unaffected. For overseas-related businesses, it would use SPFS, a messaging system developed by Russia's central bank.
Sovcombank said SWIFT would not impact it because other sanctions had already blocked its ability to make overseas payments. Promsvyazbank said it was prepared for the disconnection from SWIFT and it would not have a significant impact on the bank's operations.
VTB and Otkritie said they would not be impacted.
Novikombank and Bank Rossiya did not respond to requests for comment.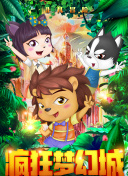 CBA Roundup: Guangdong crushes Beijing, Liaoning overwhelms Zhejiang******
ZHUJI, China, Nov. 14 (Xinhua) -- The Guangdong Southern Tigers beat the Beijing Ducks 92-80 for their third consecutive win, while the Liaoning Flying Leopards eased past the Zhejiang Lions 102-94 in the Chinese Basketball Association (CBA) here on Sunday.。
Zhou Peng grabbed a team-high 21 points for Guangdong, with Yi Jianlian and Zhao Rui both adding 17 points.。
Guangdong started the game with a 6-0 run, but Beijing kept in close contact and only lagged behind by four points at the end of the first quarter. Guangdong duo Zhou and Zhao launched aggressive attacks to increase the gap to double digits, but Fan Ziming helped Beijing cut the deficit to just six points at the break.。
In the third quarter, Guangdong regained a 13-point advantage, which Beijing narrowed to 70-62 thanks to 3-pointers from Zhu Yanxi and Fang Shuo. The turning point came in the final period as Beijing lost their shooting accuracy, allowing Guangdong seal the victory after a 9-0 run.。
Elsewhere, the absence of point guard Guo Ailun did not stop Liaoning from pocketing an easy win over the Zhejiang Lions. The team strengthened their rhythm in the first quarter to take a 34-18 lead and kept their advantage at around 15 points until half-time.。
Entering the second half leading 54-39, Liaoning continued to dominate in the third quarter and extended their advantage to 86-65. With the game all but won, Liaoning head coach Yang Ming brought more young players onto the court, allowing Zhejiang to keep the final scoreline to a respectable 102-94.。
Liaoning's Kyle Fogg notched a game-high 25 points and three rebounds, followed by Zhang Zhenlin's 20 points and Zhao Jiwei's 16 points.。
With 13 rounds of matches played, Liaoning ranks first in the table with a nine-game winning streak, with Guangdong sitting in second place.。
Also on Sunday, the Guangzhou Loong Lions beat the Shandong Heroes 107-89, the Tianjin Pioneers thrashed the Jiangsu Dragons 97-77, the Jilin Northeast Tigers edged the Xinjiang Flying Tigers 88-86, and the Qingdao Eagles defeated the Fujian Sturgeons 99-91. Enditem。
【必赢彩票app_安全购彩👉👉十年信誉大平台,点击进入👉👉 打造国内最专业最具信赖的彩票平台,为您提供必赢彩票app_安全购彩用户登录全网最精准计划软件,APP下载登陆,强大的竞彩网上推荐!!】
许志安出轨视频流出原因曝光:与司机价钱没谈妥******
(原标题:许志安出轨视频流出原因曝光!恐涉这项罪!)
据香港媒体报道,许志安和郑秀文经过数度分分合合才结婚,不料最近一则拍摄于出租车的视频,踢爆许志安出轨小其21岁的TVB女艺人黄心颖。视频中,许志安在车内与女方亲吻次数多达20几次。事件发酵后,视频是谁拍的?又是如何流出来的?同样引发舆论关注。有媒体报道,许志安出轨影片外流原因,竟是出租车司机出高价要许志安买下影片,但价钱谈不拢,才导致外流,引起哗然!
17日,有知情人士爆料,影片早就在上周流出,但司机开价40万港币,要求许志安将影片买下,不过价钱没谈妥才曝光。知情人士更称,郑秀文在上星期就得知此事,已原谅许志安。网友还晒出对话截图当证据,内容写道:"原来司机已经收了40万,那阵子应该就在谈了,这件事上星期已经知道,要坑许志安把那个影片买回来收50万,所以他们早就有心理准备"。
影片外流原因曝光后,让许多网友惊呼:"卖给许志安有点像勒索了",也痛批:"司机十分无良"。
本文来源:看看新闻 责任编辑:赵亚萍_NN9005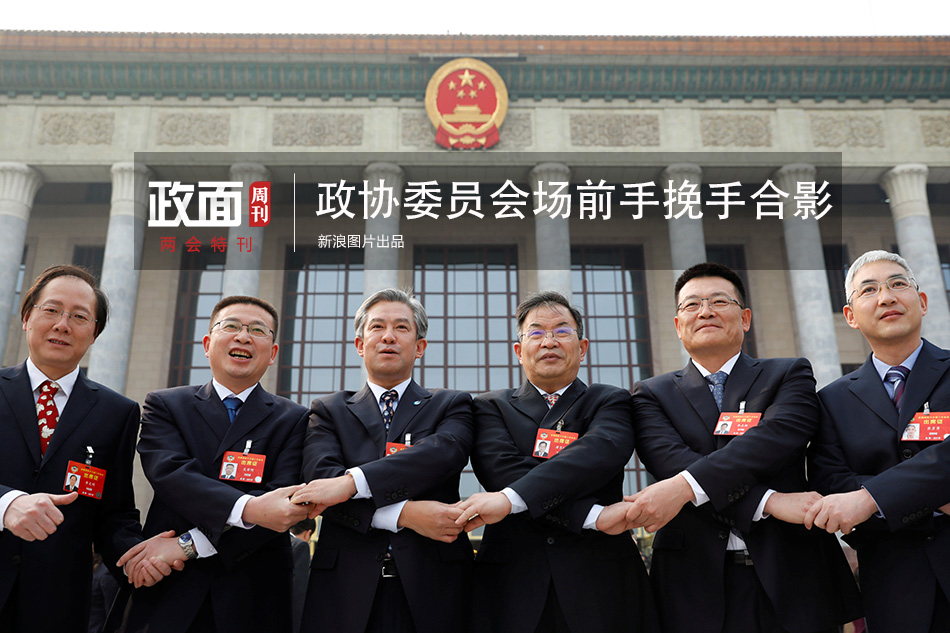 Economic Watch: China strides toward carbon neutrality amid market******
BEIJING, Oct. 28 (Xinhua) -- China has leveraged policy tools and explored market-oriented mechanisms, including establishing multi-level carbon trading markets and scaling up green financing, to achieve carbon neutrality.
Three months ago, the national carbon market, a major institutional innovation in China, started online trading. As the world's largest carbon trading market in terms of the amount of greenhouse gas emissions covered, it has involved a total of 2,162 power generation companies, representing 4.5 billion tonnes of carbon dioxide emissions.
By the end of September, the trading volume in the market reached 17.65 million tonnes, with a turnover of 801 million yuan (about 125.24 million U.S. dollars), according to a white paper released Wednesday by the State Council Information Office.
In fact, pilot programs on carbon emission trading have already been implemented at local levels before the nationwide carbon markets took shape.
Since 2011, seven pilot trading markets have been established in Beijing, Shanghai, Tianjin, Chongqing and Shenzhen as well as the provinces of Hubei and Guangdong.
Nearly 3,000 major emitters in more than 20 industries, including power, steel and cement, were incorporated in the carbon-trading platforms in 2013.
As of Sept. 30, the total trading volume of the seven pilot carbon trading markets had reached 495 million tonnes of carbon dioxide equivalent, representing a value of approximately 12 billion yuan.
China also established a greenhouse gas voluntary emission reduction program in 2012 to promote the transformation toward low-carbon industrial structure and energy consumption.
By the end of last month, the total trading volume of greenhouse gas voluntary emission reduction had exceeded 334 million tonnes of carbon dioxide equivalent, with the turnover approaching 3 billion yuan.
To tackle climate change, China has continued to increase investment, the white paper noted.
The country has improved the top-level design of green finance and set up nine pilot zones for reform and innovation of green finance in six provincial-level regions.
China has encouraged the development of green credit mechanisms, improved supporting policies for green bonds, and published a green bond project catalog to effectively channel private capital into addressing climate change, said the white paper.
As of the end of 2020, China's balance of green loans reached 11.95 trillion yuan, of which the clean energy loan balance stood at 3.2 trillion.
China has also issued about 1.2 trillion yuan of green bonds in total, making it the world's second-biggest green bond market. Enditem
80后博士女干部提名厅长 政坛80后厅局级崭露头角
1.突发!乌核电站水电站遭攻击,可能导致核事故!美军盗运叙利亚石油,马斯克回应下架Model 3长续航版
2.外媒:美军盗采叙利亚石油 非法越境将89辆油罐车运往伊拉克
3.三省市党委班子本周换届完成,10人新晋常委
4.亲历者讲述彭州山洪现场:几秒钟车子就被冲走了